Our production facility is based in Karlskoga Sweden. We have production equipment enough for production of large amount of batteries or fuelcells
per day.
Almost every machine in our factory are equipped with robotic handling
And our goal is to make the production fully automatic.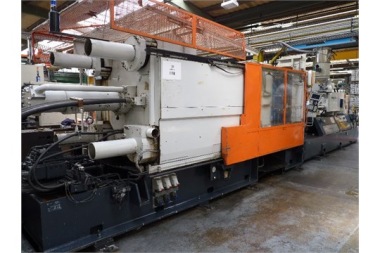 Demag 750 with robotic handling
Nanoteknologi och moderna beräkningsmetoder, ger möjligheter till nya material och en tillverkningsmetod vi kallar 4-D printing.Där är när materialet är självorganiserande på molekylärnivå.
Production support:
Siemens NX Cad
HP 3D scanning equipment
Machine list
Milling machines:
SIP koordinate drill
Micron HSM 700
Maho 300
Machine list
Injection moulding:
Demag 750 ton
Engel 250 ton (2 machines)
Engel 150 ton
Engel hydraulic 100 ton